Immigration Minister James Brokenshire has said that a "loophole" that allows non-British EU citizens to bring in a spouse without being subject to the Government's requirements on minimum earnings needs to be addressed, BBC News reported yesterday.
Brokenshire was giving evidence before Parliament's Home Affairs Committee for their inquiry into the work of the Immigration Directorates.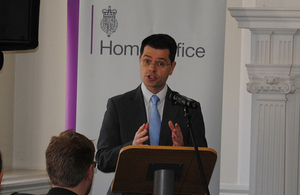 Under the minimum earnings requirements introduced into the Immigration Rules in July 2012, British citizens (or those with indefinite leave) wishing to sponsor their non-EU spouse's visa need to prove earnings of at least £18,600 a year.
However, Home Affairs Committee chairman Keith Vaz pointed out a loophole to Brokenshire that meant the same earnings requirements did not apply to citizens of other EU countries.
BBC News quoted Vaz as asking: "Two people living in identical houses next to each other – one who happens to be British born or a person with indefinite leave tried to bring someone from India, they have got to show their £18,600 … However, the next door neighbour who comes from Slovakia, who has settled in Leicester, and who wants to bring her spouse in, doesn't have to show that income. That's unfair isn't it?"
According to BBC News, Brokenshire said Vaz was "right to highlight" the unfairness and it was an issue the UK planned to raise with the EU.
"I don't find that acceptable and it something that needs to be addressed," he was quoted as saying.